The 2019-2020 Season will kick off on October 6 at King of Kings Lutheran Church in Woodbury, MN. Check out the Season Calendar
2019 Charles B. Olson Young Composer
Who will be the next Charles B. Olson Young Composer? Applications have been received and currently being evaluated. Thank you to all who submitted a composition.
The winner will be announced soon.
Conductor & Performers -
Jerry Luckhardt leads a group of musicians dedicated to the performance of quality wind band reporter in the Twin Cities
The MusicConnect program helps your students experience high quality performance and inspire them to continue a lifelong exploration of music.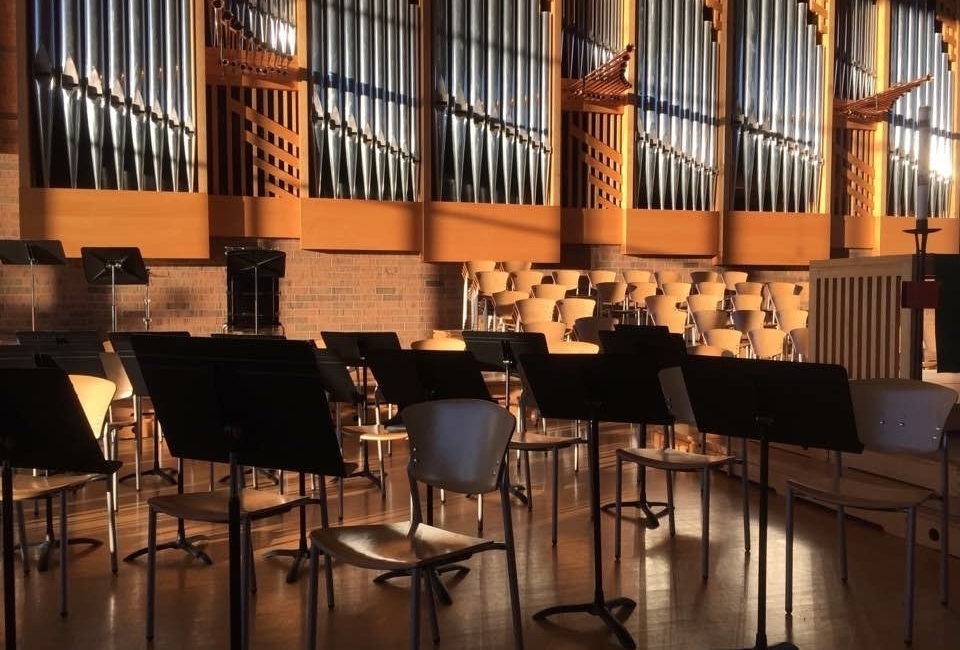 The Charles B. Olson Young Composers Contest was created to encourage developing young composers.
Encore is a not for profit organization.
We rely on the generous gifts from donors that allow us to provide free, quality wind band concerts in our communities.
Please consider donating to Encore.